Vox AC30 1964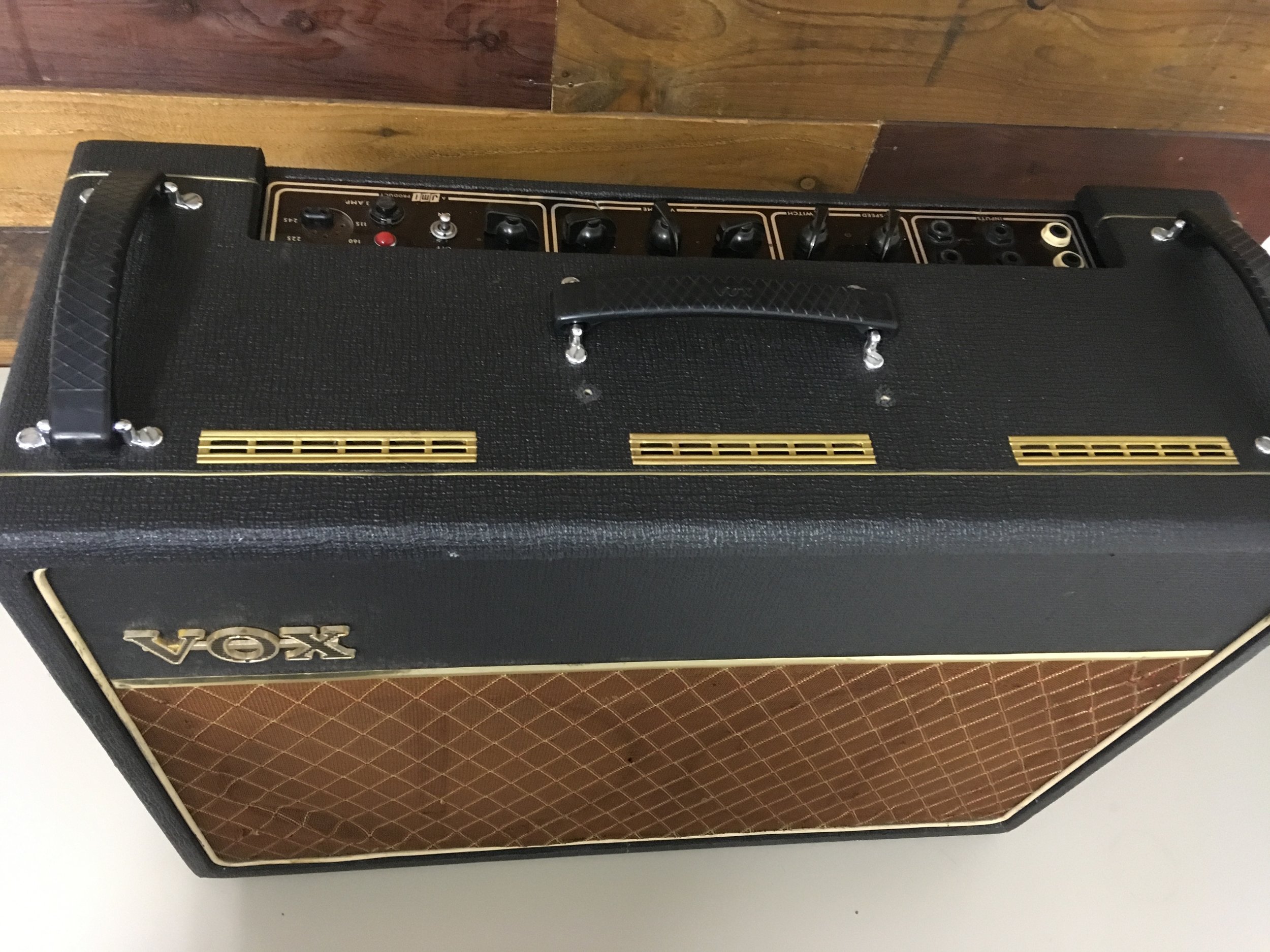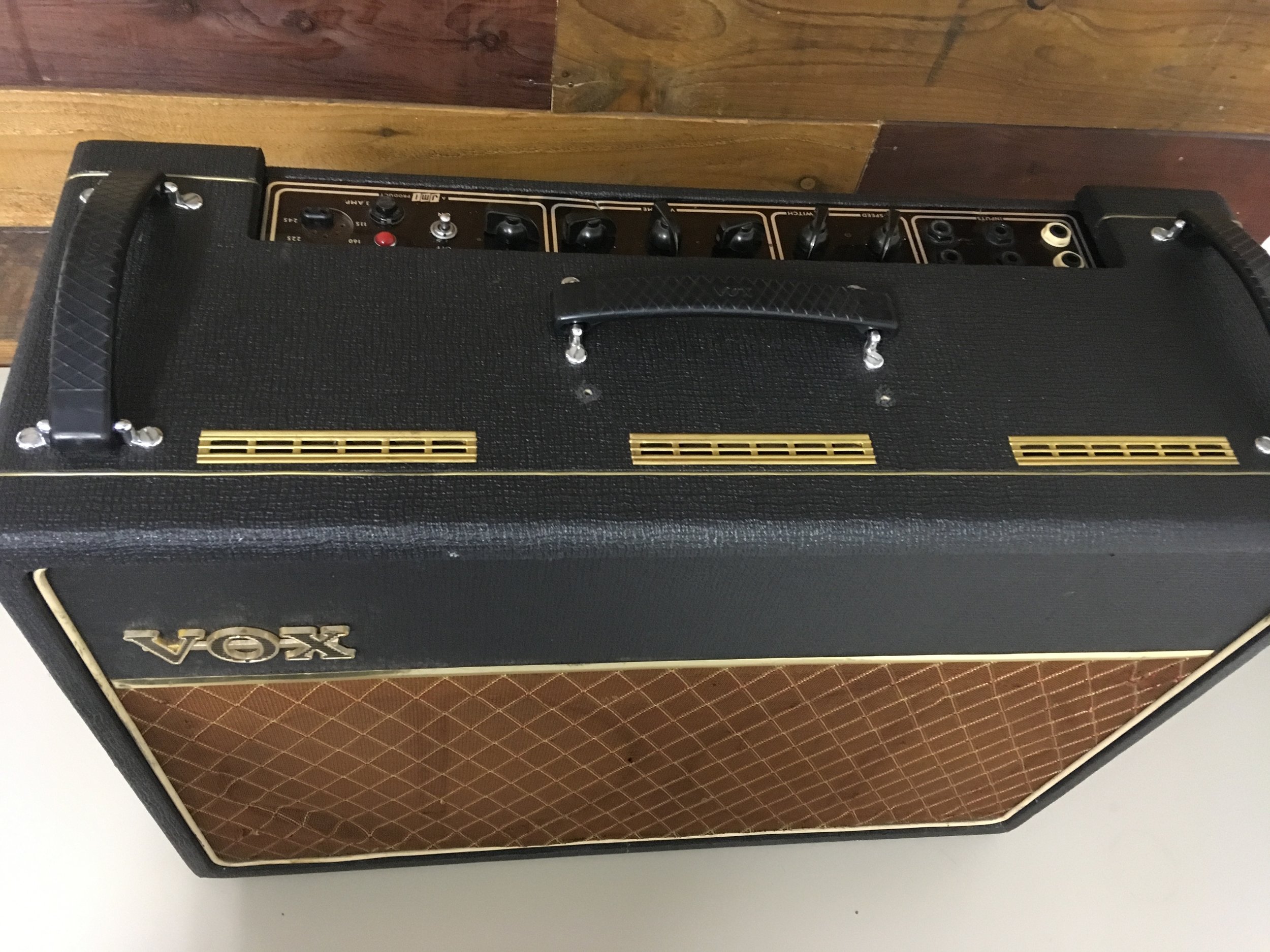 Vox AC30 1964
If you are looking for that authentic 60s AC30 tone then you need an this 64 Vox AC30.
Original Celestion silver alnico speakers which are exactly the same as pre 64 Blues. Original tolex in great shape. Original grill cloth and copper panel. Reproduction vents and carry handles.
The mains transformer has been re wound to the correct specification. It has an aluminium machined replica foot switch and a new mains lead.
This amplifier sounds amazing!
£2449.00