Fender Stratocaster 1962 Re-Finish 1962 Fiesta Red (Deposit taken)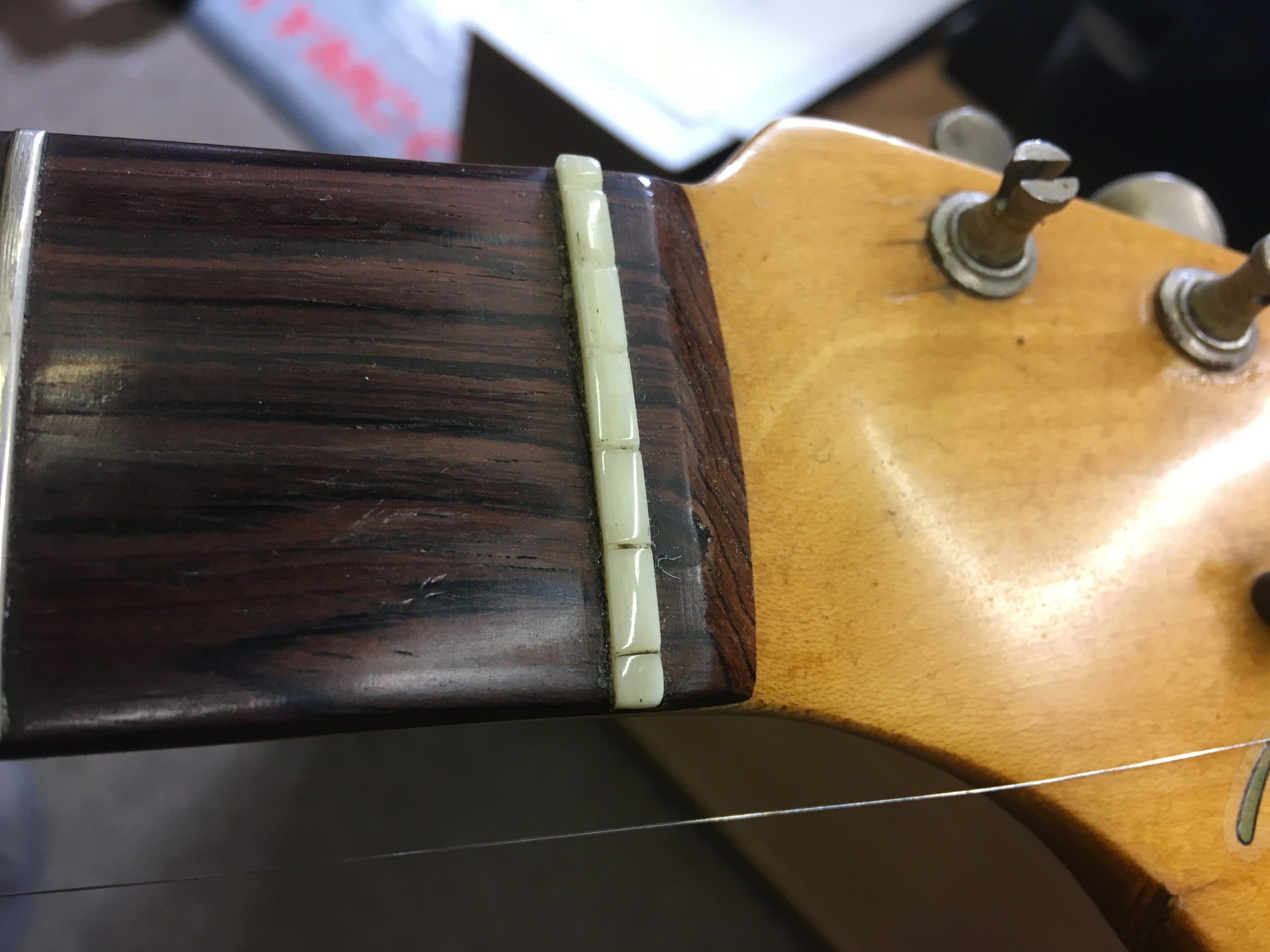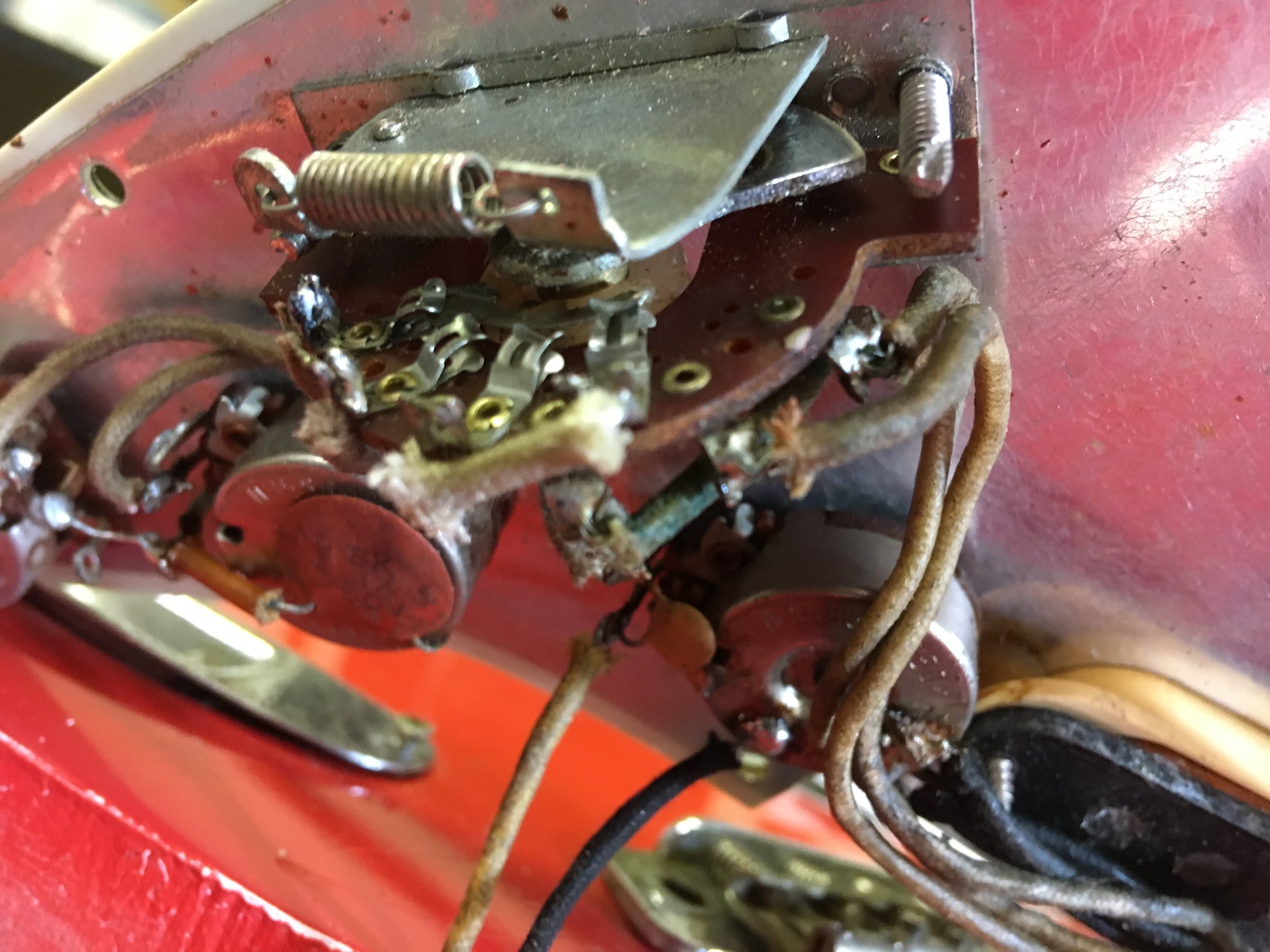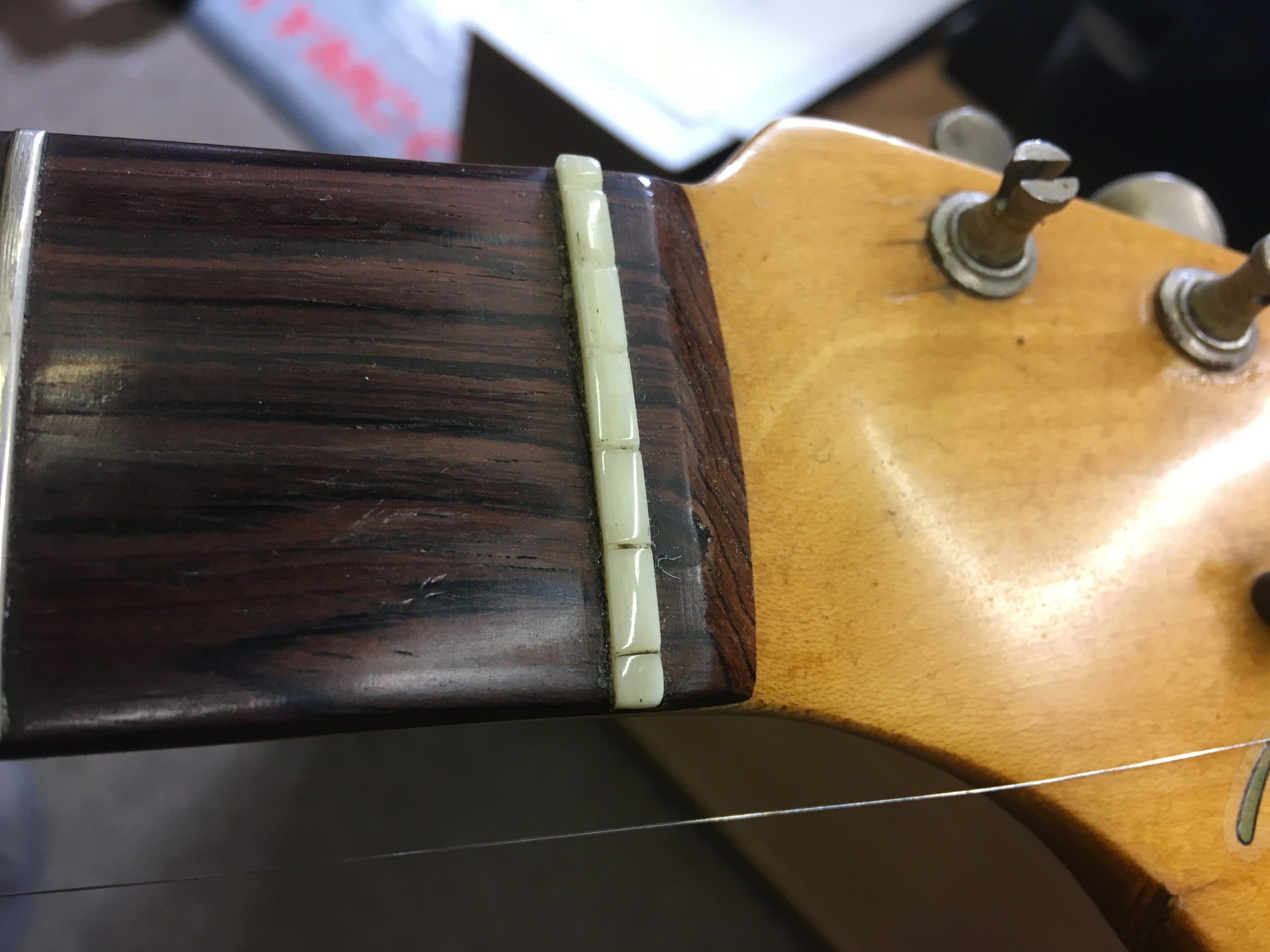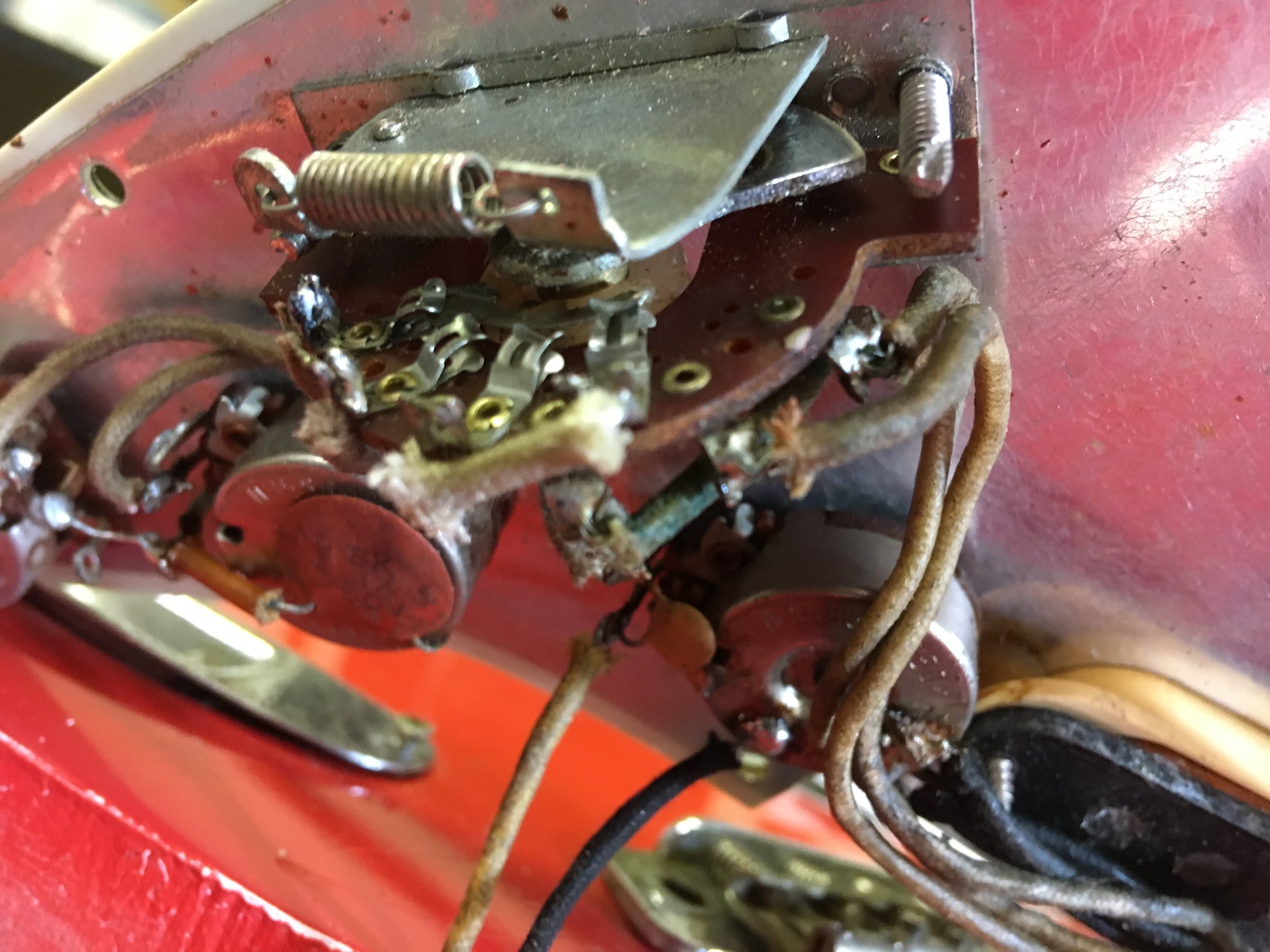 Fender Stratocaster 1962 Re-Finish 1962 Fiesta Red (Deposit taken)
This is an early slab board 1962 Fender Stratocaster in a Fiesta Red re-finish, restoration by Huw

The Nitro relic re-finish and assembly was undertaken by Huw Price vintage guitar contributor to UK`s Guitar and Bass magazine,

The following excerpts are taken from his appraisal during the restoration. This gives a very detailed report on this instrument:

From what I can tell the guitar was made in early 1962 and would have been one of the last Strats made with a slab Rosewood fingerboard. The neck shows no traces of a date stamp and no pencil date either,

On close examination there can be no doubt that the body is pre CBS Fender. The router template screw holes were clearly visible and correctly located.
Although it had been stripped, the original contours survived relatively unscathed. The Alder body had three substantial knots so it is likely that this guitar was originally finished in a custom colour.. Judging by the layers of old paint in the cavities I am fairly certain that this would have been Fiesta red.
All three pickups appear to be original and the original cloth coloured leads look good. The bridge plate and block are probably Japanese along with the pickup covers and control knobs,

The original pick guard has been replaced with a Groovy Guitars Canada Nitrate replica which I have aged.

In my opinion the original parts on this guitar include the bidy, neck pickups, tuners, neck plate, trem claw and springs, strap buttons and string tree.
Summery: Essentially the aging process has been kick started and the body will continue to age naturally, especially if the guitar gets played a lot!

Huws full report of the restoration with be included with the guitar when sold. It plays well but would probably benefit from a re-fret it it were to be used frequently. It looks and sounds great. Generic case included.
You could pay a lot more for a modern Fender master built custom shop Stratocaster but it would be hard to match this original Fullerton factory tone and feel.
G0223
Please allow 2-3 days for delivery, personal callers most welcome!