Fender Telecaster 1966 Blond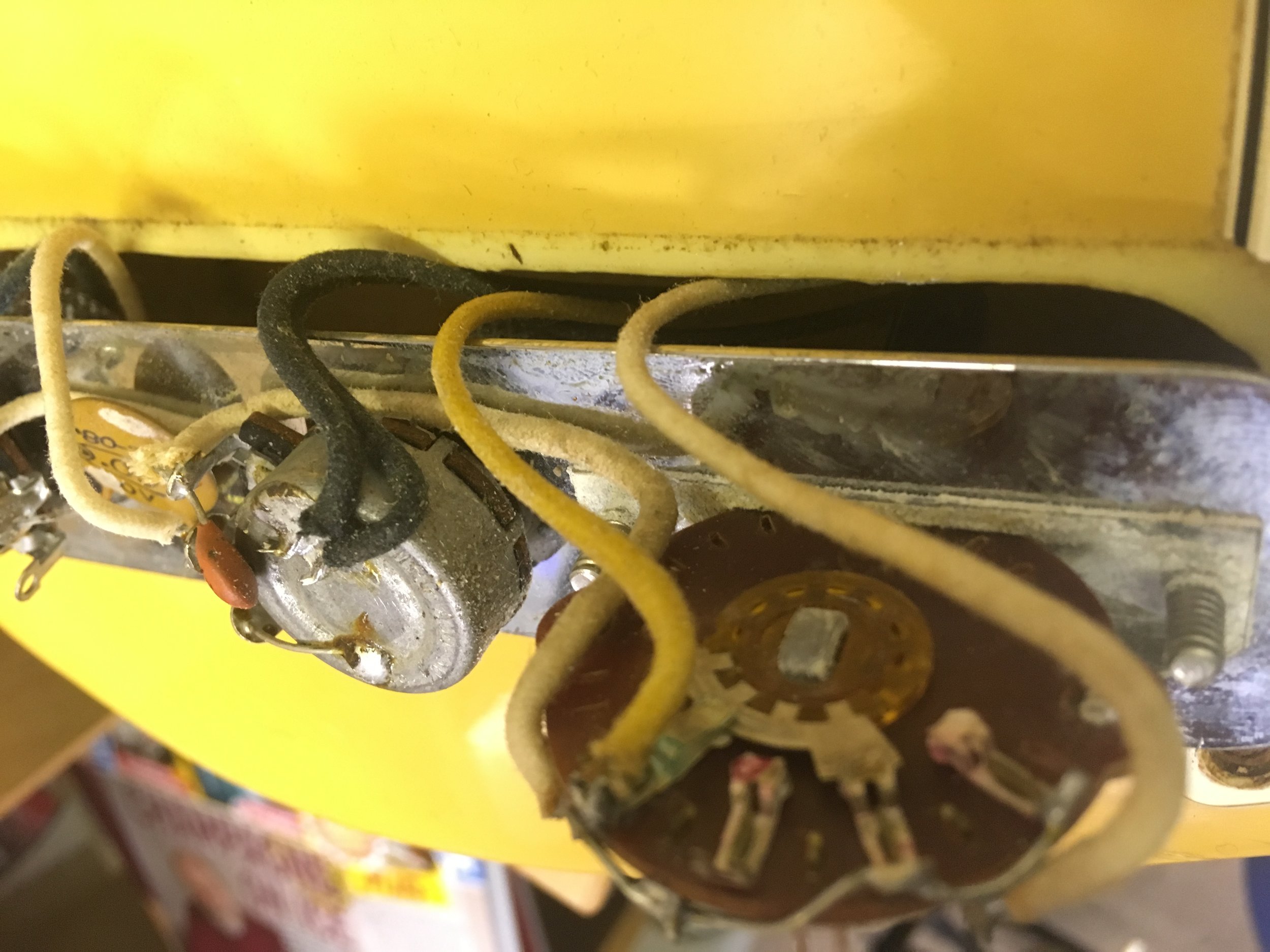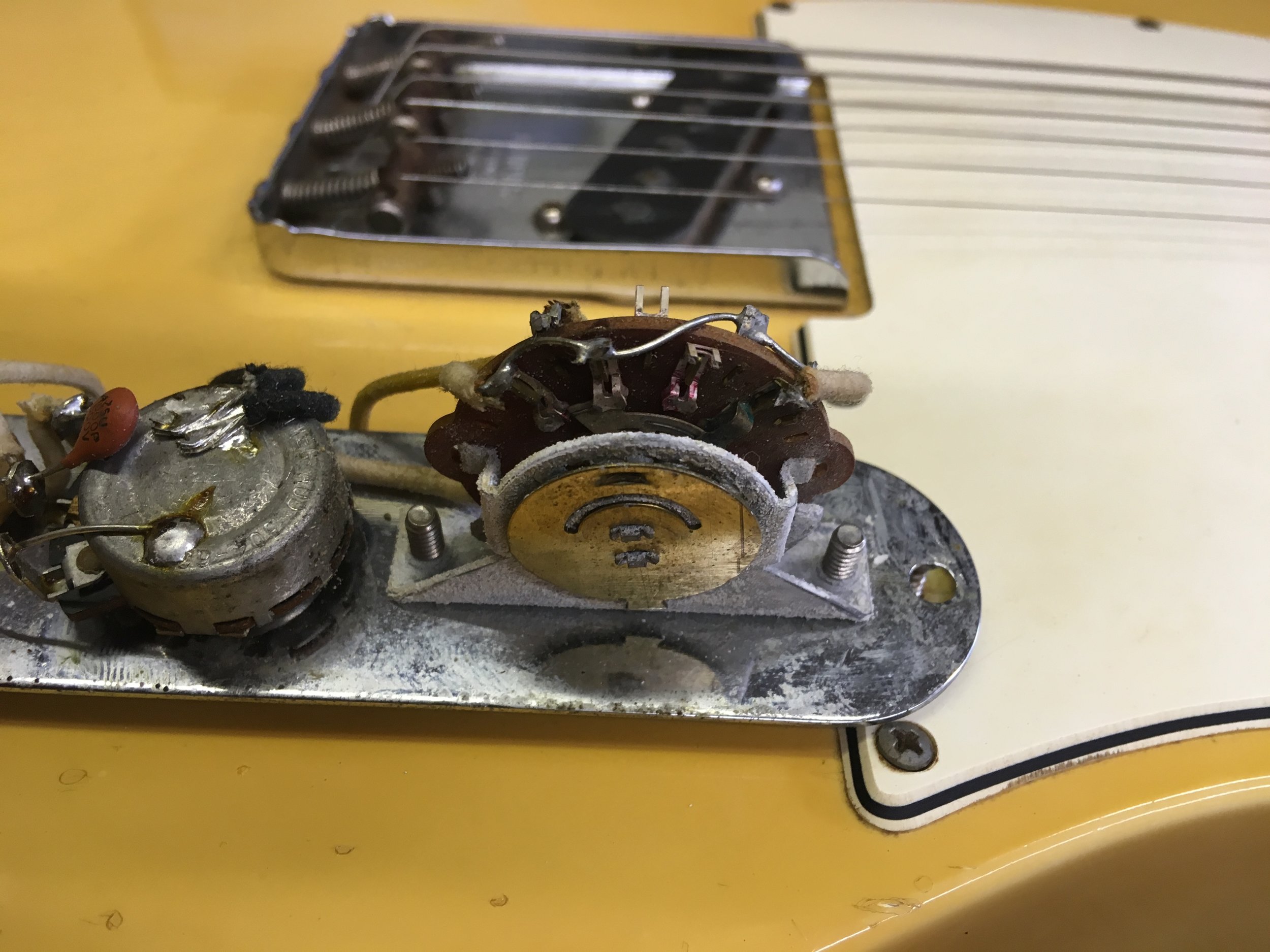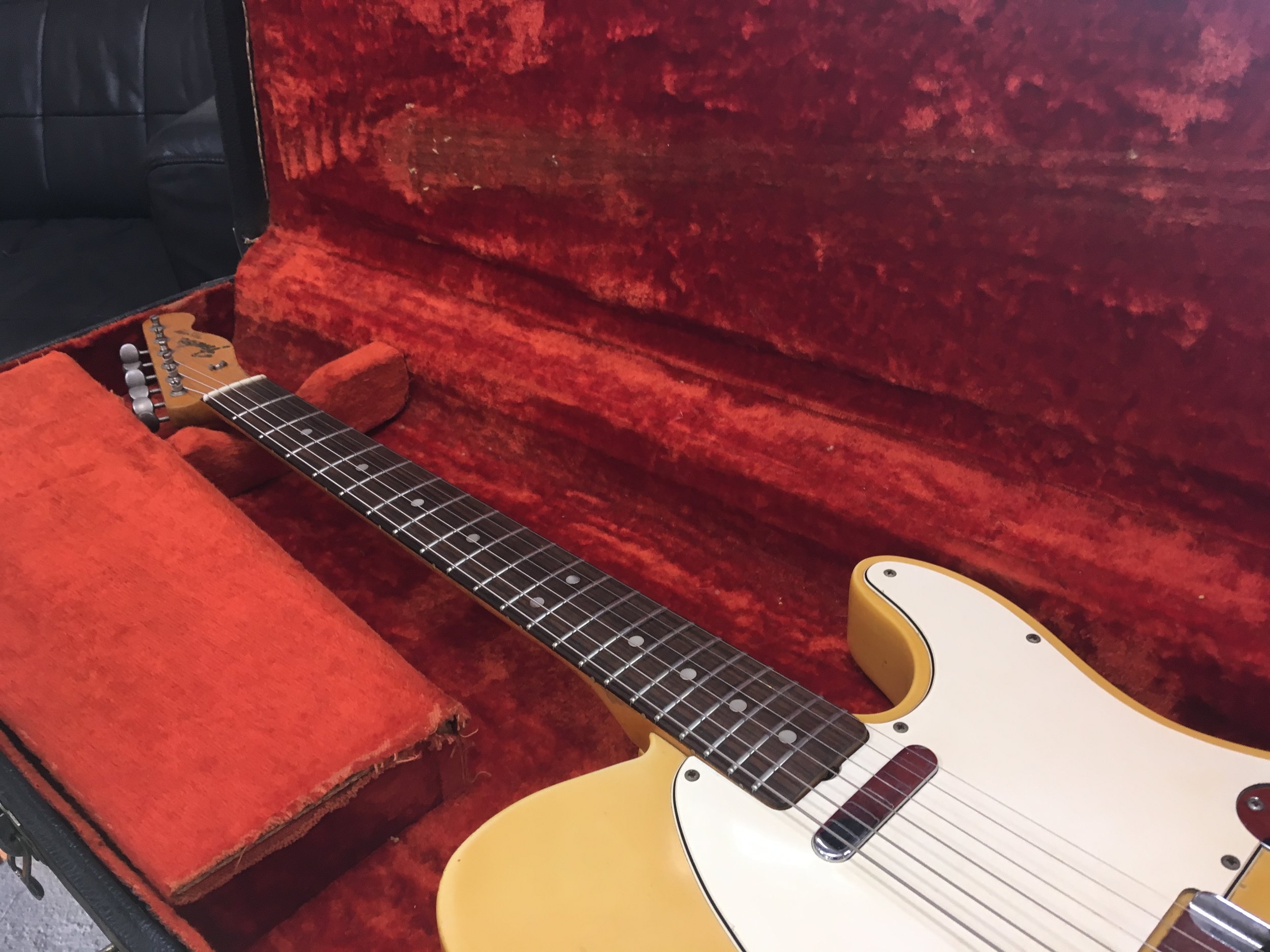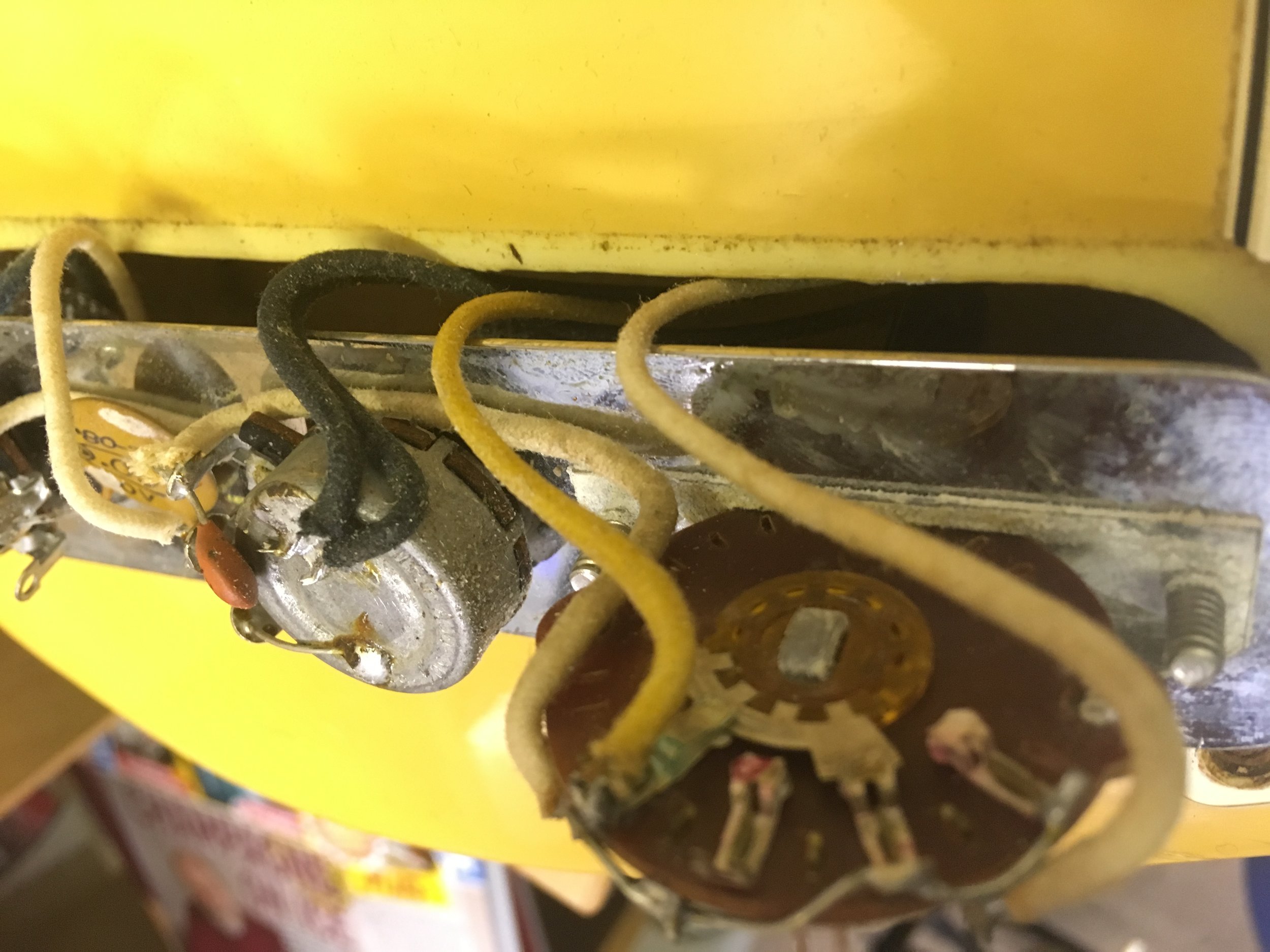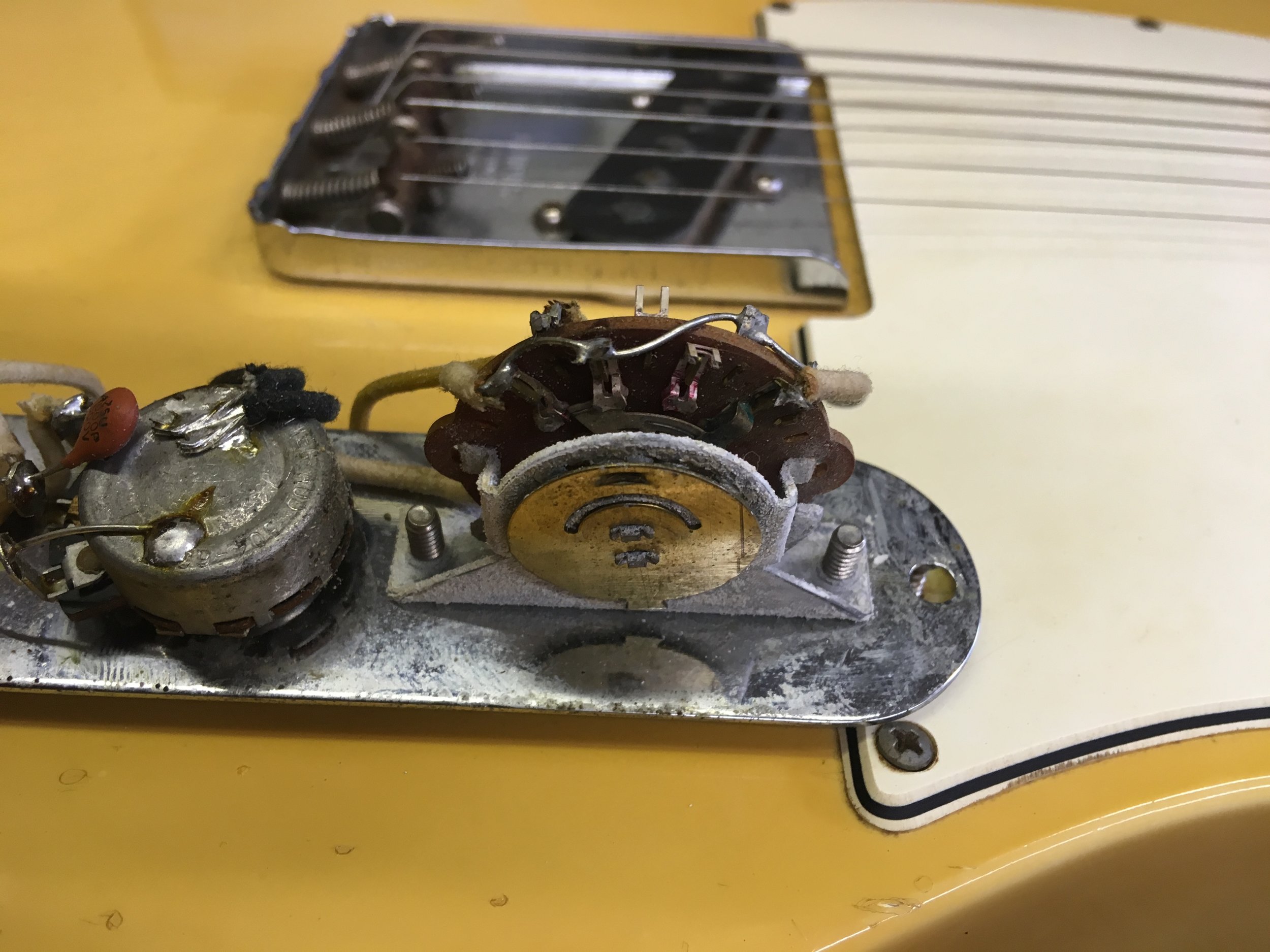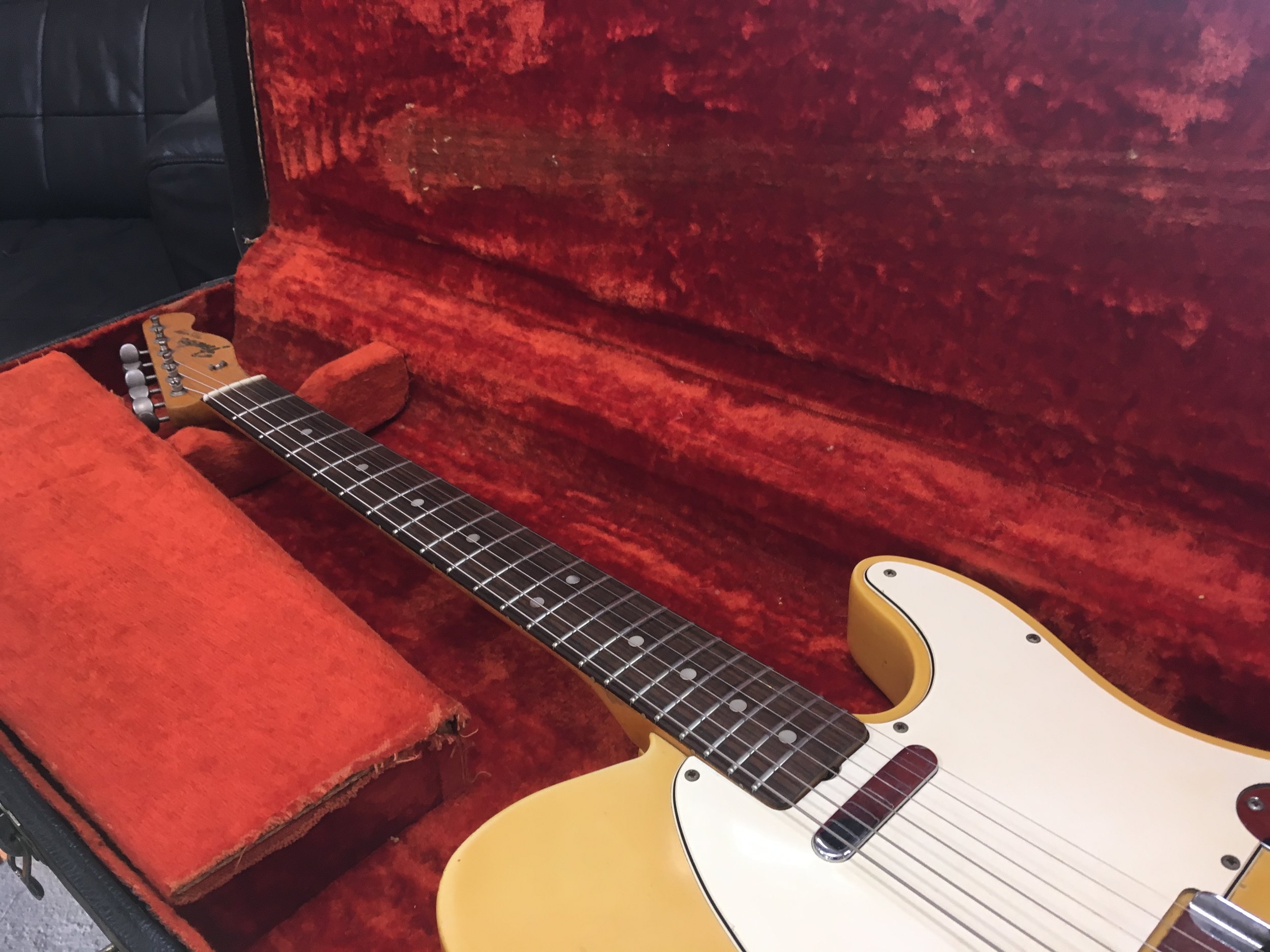 Fender Telecaster 1966 Blond
This is an original 1966 Fender Telecaster Blond. Presented for sale in very good order with just a few dings, but over all very good for the year. A joy to play, and it sounds great with a good acoustic "ring".
A wonderful example of a vintage Fender Telecaster. Every thing is as it should be inside the guitar with no solder breaks or replacement electronics. It may have had a professional re-fret but its very hard to tell, the minimal wear to the frets would suggest that it has. The fingerboard itself is in excellent order.
Ash body, Maple neck and Rosewood fingerboard.

Weighs in at only 7.75Ib
Complete with the original Fender hard case.
Stock number G0133

Email or call for more information on this fabulous guitar.